Meet MDF's New Executive Director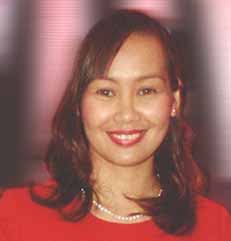 Atty. Gay Marie M. Francisco has been recently appointed as Executive Director of MDF.

Gay completed her BA Communication degree from the University of the Philippines-Diliman, graduating Magna cum Laude. She pursued her Bachelor of Laws at the Manuel L. Quezon University (MLQU) School of Law and passed the bar examinations in 2004. In 2013, she received a scholarship for postgraduate studies in Media and Public Policy at the University of Auckland, New Zealand, under the New Zealand ASEAN Scholarship (NZAS) program.

Gay has years of experience in corporate communication, public relations, program management, and school administration. She has handled several programs of Bato Balani Foundation Inc. (BBFI), particularly those involving various stakeholders in Batangas.

She loves reading and particularly enjoys the works of Dan Ariely and Malcolm Gladwell. She also makes an effort to travel as much as she can and is quite pleased that with social media, she can easily connect with friends from all parts of the world whom she met through her studies and travels.